Macro Wealth Management Team
"Believe those who are seeking the truth. Doubt those who find it."  ~ Andre Gide
Wealth Management Advisor
Theresa J. Yarosh, CFP®, CLU®, ChFC®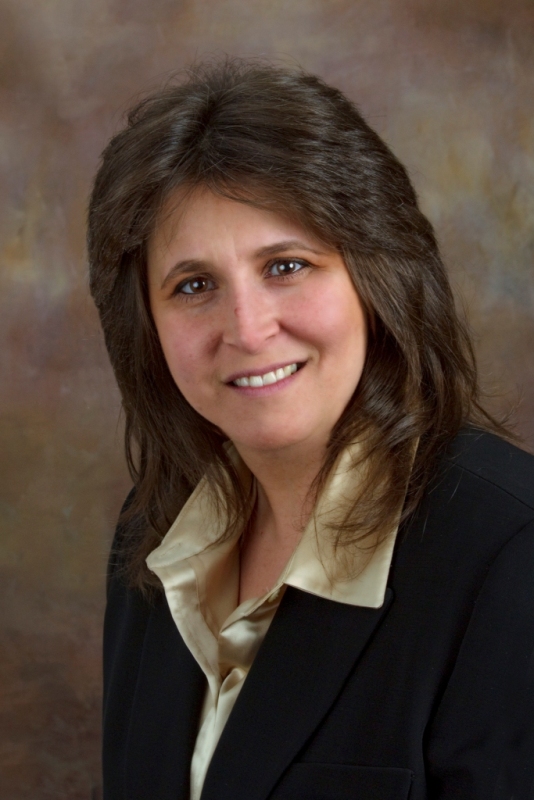 Theresa J. Yarosh is the Founder and President of Macro Wealth Management, LLC.  Theresa brings over 20 years of experience and financial acumen to the financial services industry.  As a team of Macro-Economic Advisors, the firm specializes in retirement accumulation and distribution planning.  It offers a complete portfolio of services and products to a diverse client base that supports and helps clients achieve their goals. 
The firm utilizes an economic model to assist in the financial decision-making process.  Not using this model, plans may result in assets that are: uncoordinated, non-integrated, based on opinion, limited to needs, limited to goals, purchased by convenience, disorganized, and not accessible.  With the use of an economic model, assets may now be: coordinated, integrated, based on facts, designed beyond needs, designed beyond goals, more easily implemented, organized, and more accessible.  
In 2015, Theresa founded Main Street Medigap, LLC, to help those who are approaching retirement age or are 65 and over plan for Social Security as well as their Medicare decision making.  Because of the Medicare Modernization Act passed in 2003, Medicare is now Means-Tested with costs based on Income. Theresa has spent the last four years specializing in this cost structure, and this has given her the focus to identify what financial products in a retirement plan result in higher healthcare costs versus what financial products do not. Understanding these differences allows for a plan to contain and reduce ongoing healthcare costs to restore the purchasing power of retirement assets.  
Main Street Medigap, LLC, also provides advice and guidance with Medicare Supplemental Insurance policies for seniors ages 65 and over.  Because of her expertise, Theresa consults attorneys, banks, CPAs, and other Financial Advisors on Medicare and its related cost structure.  
As a result of these the two companies, Macro Wealth and Main Street Medigap working side by side and understanding the often ignored impact of Healthcare Costs in Retirement Theresa is considered to be on the leading edge of financial planning and has recently been written up in the Bergen County Review under the nickname "The Retirement Sherpa."    
Theresa graduated from Montclair State University with a degree in Finance. She is a CERTIFIED FINANCIAL PLANNERTM Professional (CFP®), a Chartered Life Underwriter® (CLU®) and a Chartered Financial Consultant® (ChFC®).  She has also studied the Austrian School of Economics for over 17 years and is a member of the Ludwig Von Mises Institute and the Foundation for Economic Education (FEE).  
Theresa is an accomplished public speaker and a former member of Toastmasters International and is a Distinguished Toastmaster (DTM).  She is a former Guest Lecturer for New York University's (NYU) Masters Program in Management Trend and is a keynote speaker for several companies and organizations in New Jersey, New York, and Pennsylvania.  She enjoys creative speech writing and has competed in several speech competitions, winning first place in both the Chapter and Area 23 International Speech Contests. In 2010 she was elected by District 83 to be an Area Governor overseeing 6 Toastmasters Clubs.  During that time, she also mentored a new Toastmasters Club in Madison, New Jersey. Under her leadership Area, 23 became a President's Distinguished Area the highest honor given to an Area Governor. In 2011 she did a Youth Leadership Program to educate children in the art of communication, Public Speaking and Leadership.
Public Speaking Engagements
Public Speaking Engagements
If you're interested in having Macro Wealth Management's Founder and President Theresa Yarosh speak at your organization's meeting or event, please email your request with at least 4 weeks notice to [email protected].
Speaking topics include but aren't limited to:
Be a Truth Seeker

Building Wealth without Setting Limits

The "Flow of Money" Concept

Your Financial Assets: How to Conserve and Enjoy at the Same Time

The Big Picture Approach to Wise Investing

Is Social Security Going Broke?

Social Security and Medicare: Know the Facts
Theresa Yarosh, a Distinguished Toastmaster and professional public speaker has been a regular keynote presenter and guest lecturer for the following organizations, among others:
New Jersey Real Estate Investment Clubs (NJREIC)

Bonjour Home Care

New York University (NYU) – Masters Program – Management Trends

Dominican College

Marino Legal